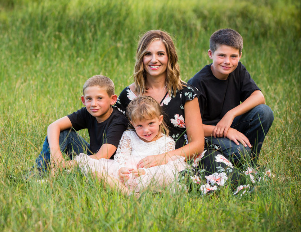 I grew up in a small town in eastern Nebraska and graduated from Elgin Public High School in 2003. I attended the University of Nebraska-Lincoln where I received a degree in Psychology and a minor in Education in 2006. When I first moved to the Sandhills in 2007, I began working at the Mullen Public Schools as a substitute teacher. I also helped coach high school basketball for four years and volleyball for three years. I went back to substitute teaching in the Fall of 2020 and fell in love with helping students all over again! I have always had an interest in helping people and a passion for helping students strive to do and be their best. I am now in the school counseling program at Chadron State College and will be finishing up this Fall Semester. I am beyond excited to continue as the K-12 school counselor this year! This year, I will also be working with Juniors on ACT Prep, teaching College Prep to Seniors, and Middle School Careers.
In my spare time, I love spending time with my three kids; Cian (14), Colin (11), and Aislynn (7). We all enjoy spending time outdoors with our silver lab, Bentley. I'm very grateful to live in the small, quiet community of Mullen and to continue being part of such a wonderful school system.
I'm looking forward to a wonderful 2023-2024 school year!