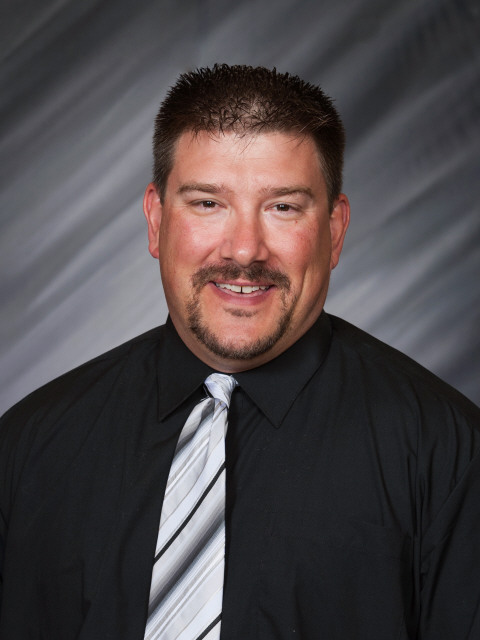 I grew up in the small rural Nebraska community of Prague in Saunders County, where I attended Prague Public Schools, kindergarten through senior year graduating in 1996. I was blessed to be active in a variety of activities and sports along with being a part of a close-knit community. After high school, I attended Dana College in Blair, Nebraska, where I graduated with a bachelor's degree in physical education and was a part of the Viking football team as a linebacker.
I started my education career as a self contained teacher of a behavioral disordered classroom at Cooper Village in Omaha, Nebraska. I taught a B.D. classroom for two years where I provided instruction in all subject areas to the class. In the Fall of 2002, I started as a traveling elementary physical education teacher with the Omaha Public Schools. During my time with OPS, I was fortunate to teach at four different schools: Beals, Prairie Wind, Fontenelle, and Ponca, while coaching both football and baseball at Omaha Northwest High School.
During my time with OPS, I got married to my wonderful wife Janie in 2004 and in 2006 I began working on a Master's in Educational Leadership through Doane College on the Lincoln campus. In the Fall of 2008, I started as an elementary physical education teacher at Spring Ridge Elementary in Elkhorn Public Schools. In December of 2008, I graduated from Doane College with my master's degree.
In 2010, my first administrative job was at Cedar Rapids Public Schools in Cedar Rapids, Nebraska. At that time, Cedar Rapids was going through the transition of a part time superintendent, and newly formed sports cooperative with Greeley-Wolbach. For 4 years, I was the K-12 Principal and Strength & Conditioning coach at Cedar Rapids. After 4 years within the cooperative, Cedar Rapids and Greeley-Wolbach decided that it would be best to disband the cooperative to pursue other options. In the Spring of 2014, Cedar Rapids consolidated with Spalding to form Riverside Public Schools.
As one of the three administrators with Riverside Public Schools, I served as the PK-5 and 9-12 principal at the Cedar Rapids Site. I also had the opportunity to be one of the assistant football coaches on the Charger staff. I was blessed to be a part of both the 2014 and 2015 SMCA State Championship teams. At Riverside, I was extremely proud of being part of one of the first excellent rated districts in Nebraska according to AQUeSTT through the Nebraska Department of Education.
In January 2018, I accepted the superintendent position at Mullen Public Schools. I am very humbled and honored to be in such a fantastic community with such a rich history. Mullen Public Schools is an exceptional school district. We focus on building lifelong learners with a strong Sandhills work ethic. The community of Mullen and Hooker County is very much aware that it takes "a village to raise a child" and I appreciate the dedication and the "Do What's Best " attitude in the decision-making of the both the administrative team and the board of education at Mullen. This is a team that I feel blessed to be a part of and extremely fortunate to lead.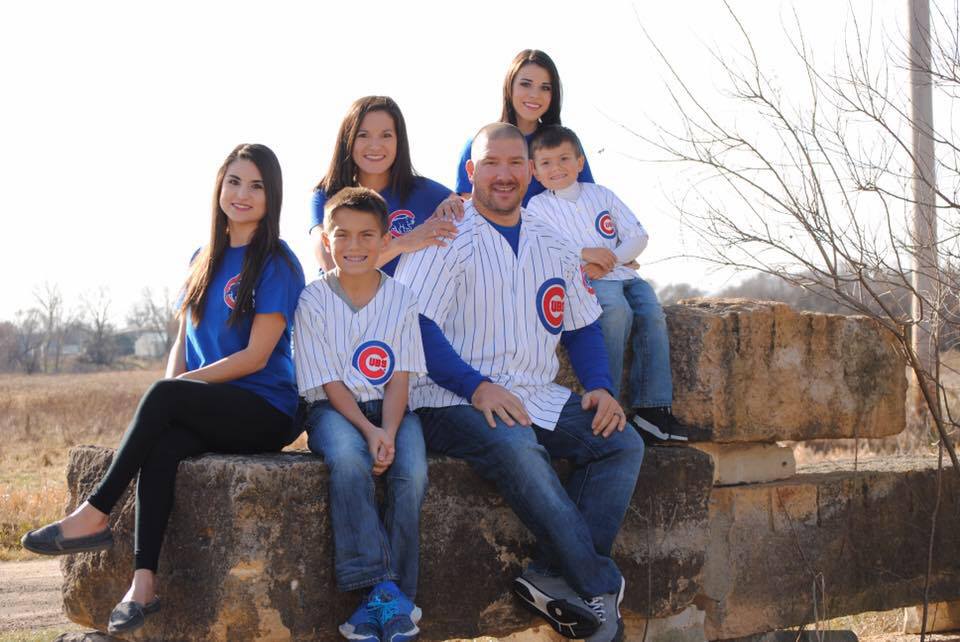 I would not be anywhere near the man I am today without my wonderful family. I am married to my best friend, Janie, who is the cross country and cheer coach at Mullen. We were blessed with four beautiful children. Jocelyn is our oldest daughter and she is a teacher and Play Production coach at St. Edward Public Schools. She lives in Spalding with her husband Kyle and their two dogs. Jacquelyn is our youngest daughter, and she is a senior at Peru State College in Nebraska majoring in Criminal Justice. Trevor is our oldest son and he is a sophomore at Mullen where he is active in Cross Country, Basketball and Track. Braylon is our youngest boy and he is a third grader at Mullen Elementary who is definitely our little spark plug. We are all die-hard Chicago Cubs fans and love to go to Major League Baseball games. We also enjoy getting together and playing a variety of games ranging from Mario Kart to Skip-Bo.
MY PHILOSOPHY OF LEADERSHIP:
Chris Kuncl- Philosophy of Leadership
MY FAVORITE QUOTES:
"Hard work beats talent, when talent doesn't work hard."- Tim Notke
"It is not our job to toughen our children up to face a cruel and heartless world. It's our job to raise children who will make the world a little less cruel and heartless" - L.R. Knost
"I can accept failure, I can't accept not trying." - Michael Jordan
"Be the change that you want to see in the world." - Mahatma Gandhi
MY FAVORITE BOOKS:
The Energy Bus by Jon Gordon
Fierce Conversations by Susan Scott
The Dog Poop Initiative by Kirk Weisler