Summer Weights Information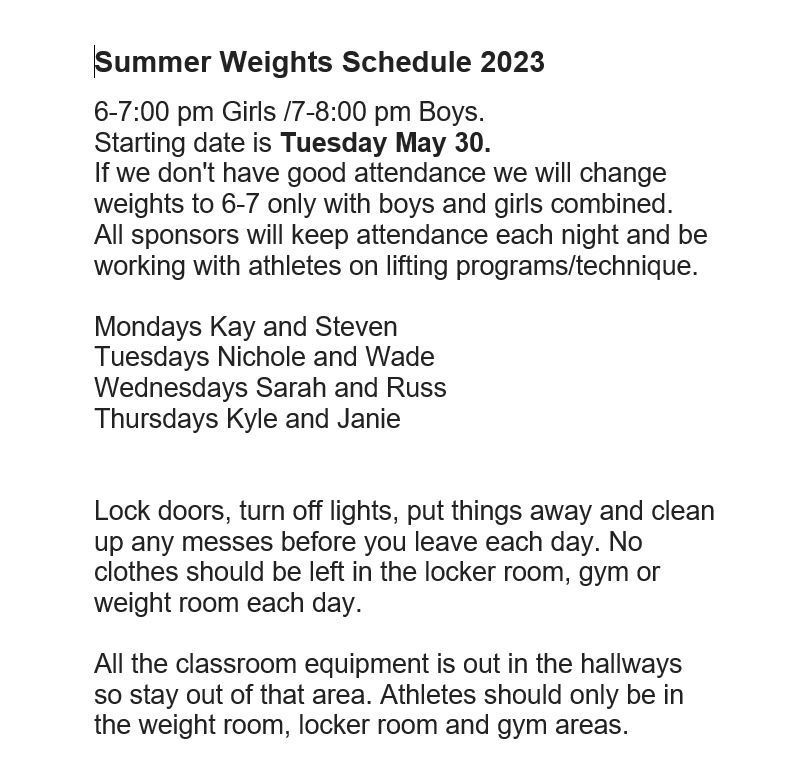 Day 1 of state track ended with a little birthday celebration for Justin French. He turns 17 tomorrow! Today went well for the Broncos: Peyton Paxton placed 3rd in the 3200m Chase Gracey and Clayton Moore both qualified for the 110m and 300m hurdle finals Tierston Moore qualified for the 100m and 300m hurdle finals Kyle Finney competed in the 3200 m and ended a great season! Alex Werner competed in the 400m

State Track Shirts are in the High School office!!!

Follow your Broncos as they compete at state track. Live results can be found at
https://results.blacksquirreltiming.com/meets/25029
or you can watch on the nfhs network (subscription required!). Peyton Paxton: 1600m & 3200m Tierston Moore: 100m hurdles & 300m hurdles Kyle Finney: 3200m Clayton Moore: long jump, 110m hurdles & 300m hurdles Chase Gracey: 110m hurdles & 300m hurdles Alex Werner: 400m Boys 4x400m: (Clayton, Chase, Alex, & Justin French)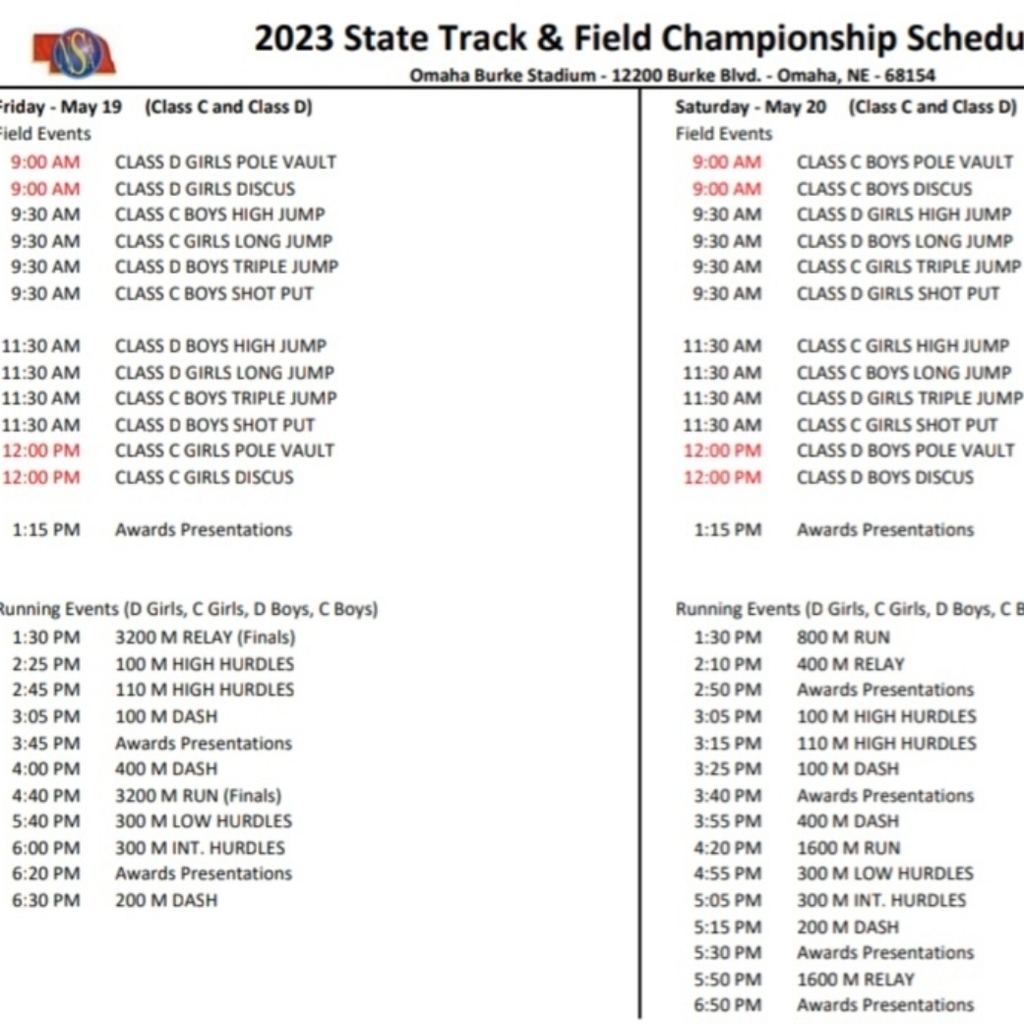 For those that ordered: State Track shirts are in and can be picked up at the high school office.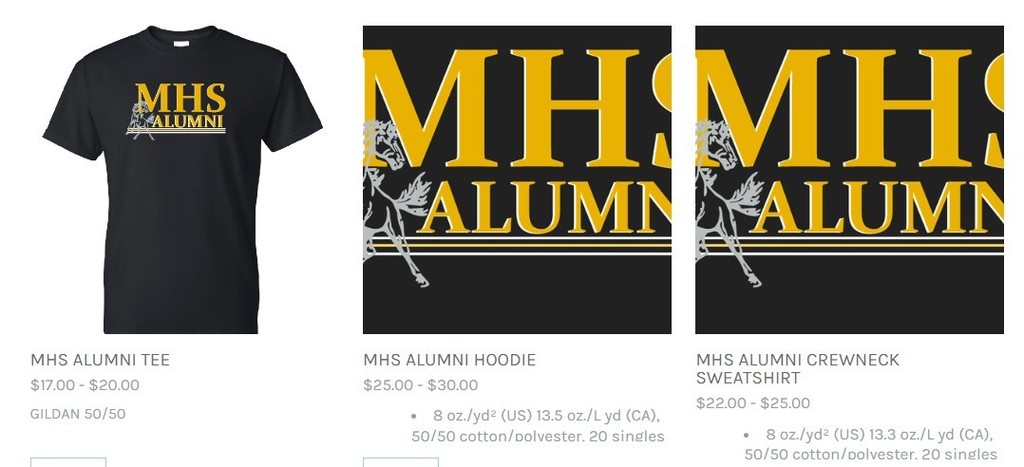 New MOB Board finally got finished in the Gym Lobby. Huge Thanks to all of the Donors. Please contact the school if you would like to donate to the lunch program.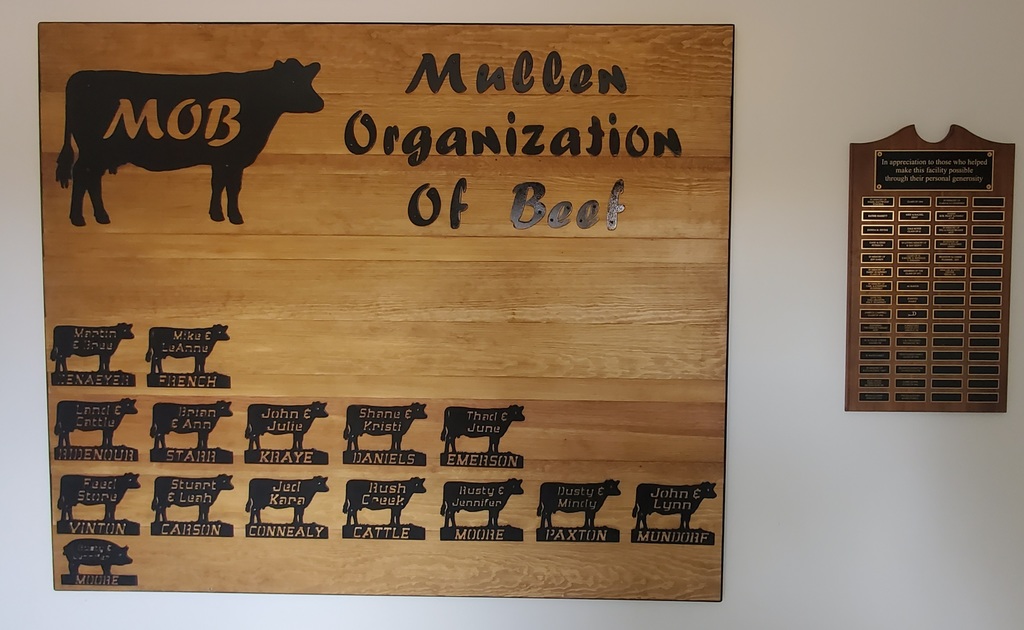 Thank you to Cheryl Sheets and Mullen Post Office for helping us to mail our letters and teaching us about the mailing process! ✉️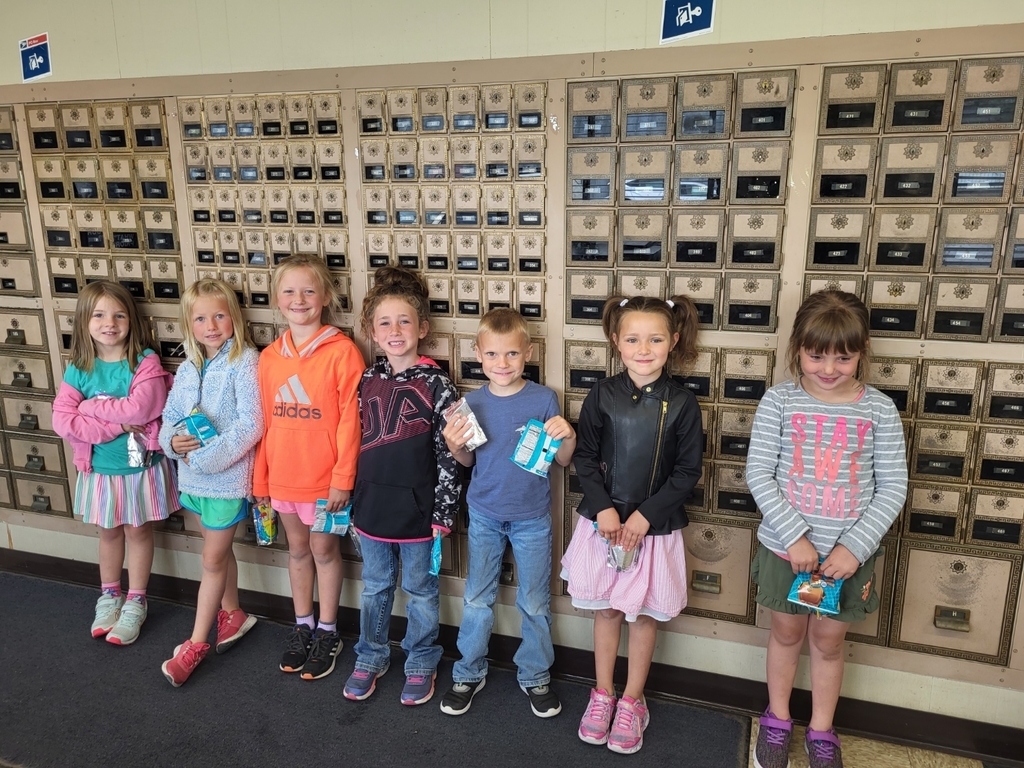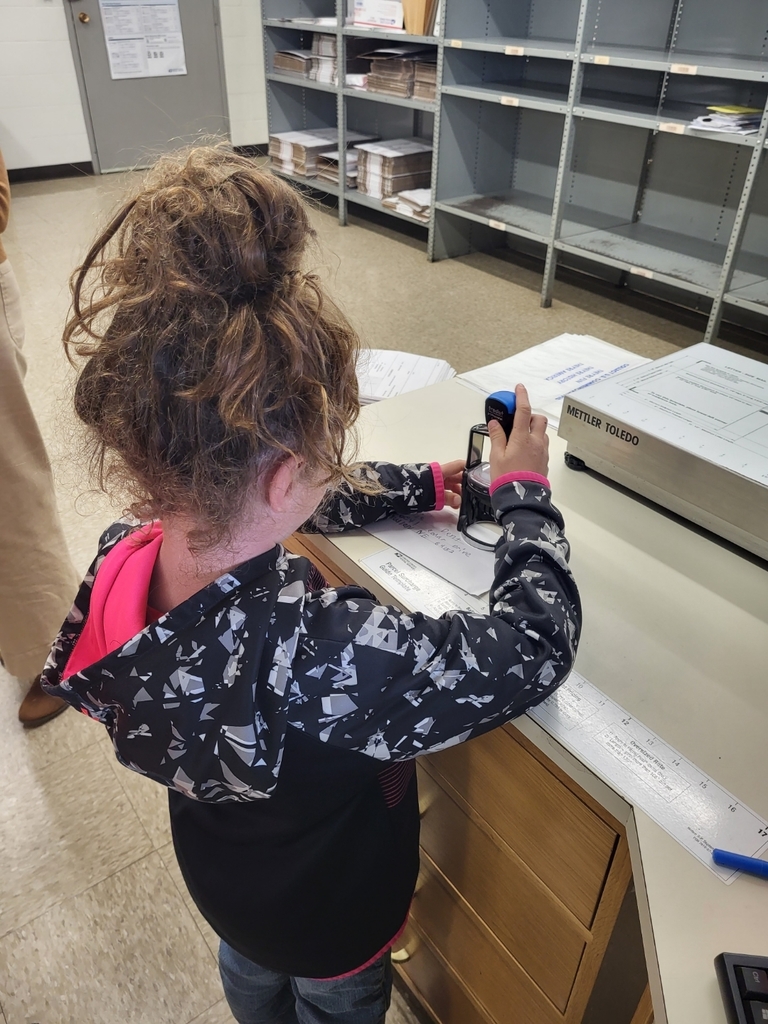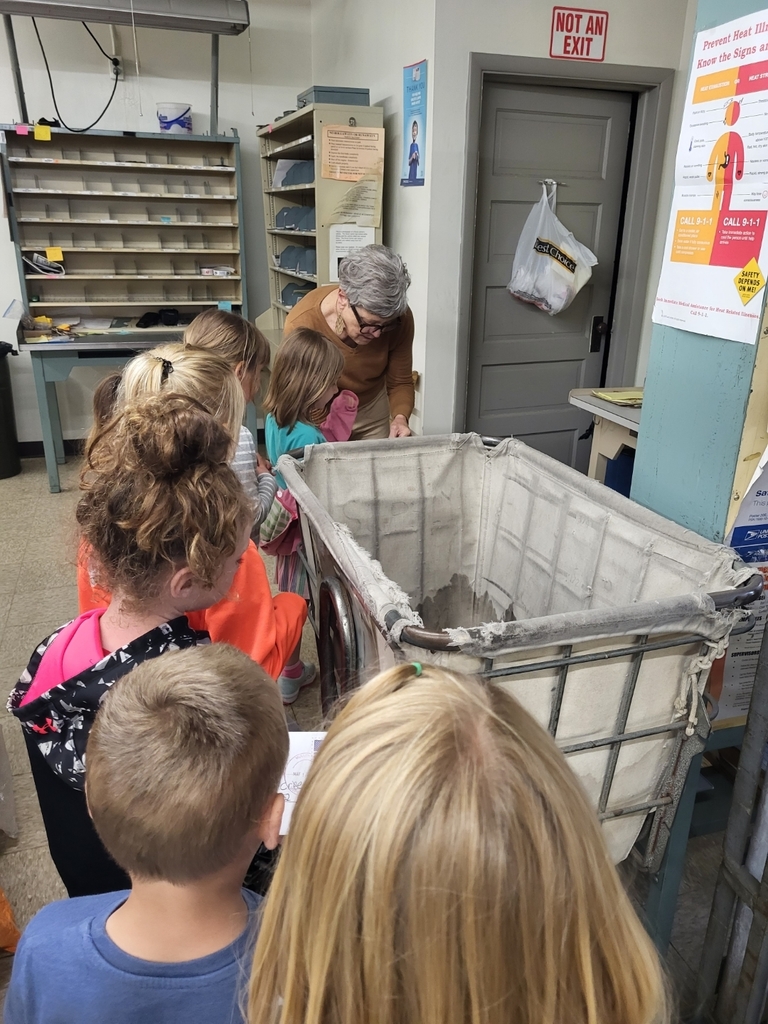 Happy belated Birthday Taylor!!!!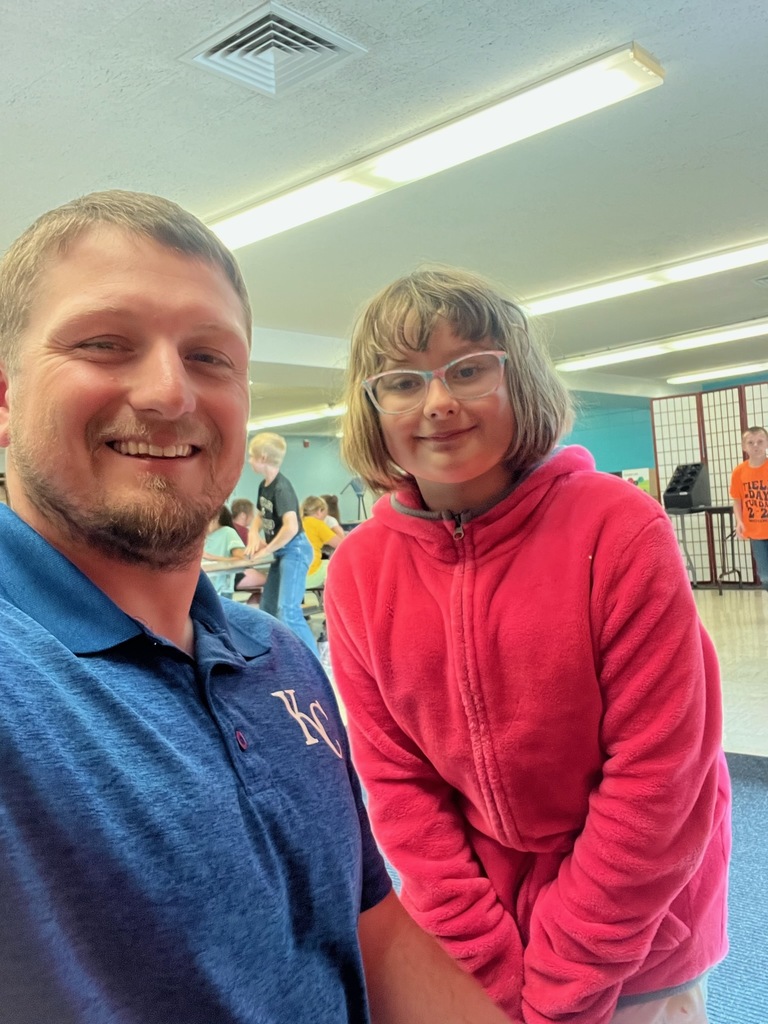 If you missed out on the Krispy Kreme donuts last night, Mullen FCCLA still has some available! On sale for $12 per dozen while supplies last. You may purchase them at the Corner Boutique or Mullen High School- FCS Room.
Can a family of 4 purchase and prepare a dinner including all 5 food groups for under $15? YES! The Freshmen Intro to FCS class put their consumer skills to work by planning, shopping and preparing a meal for their group.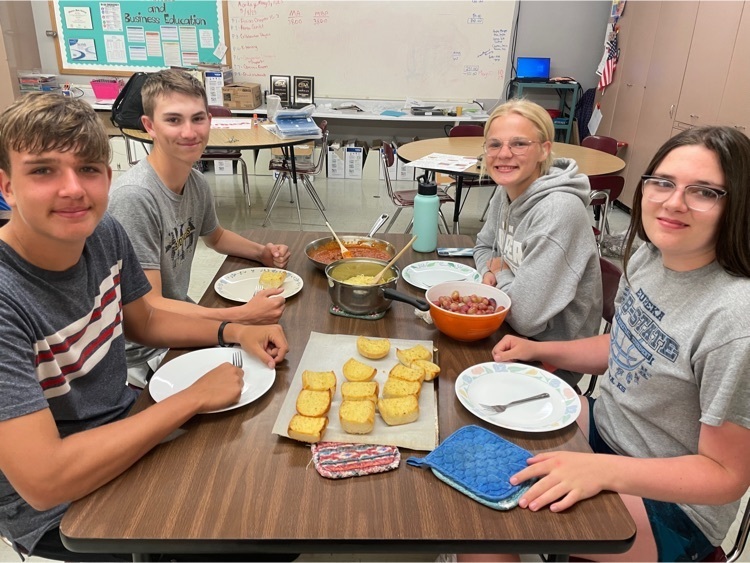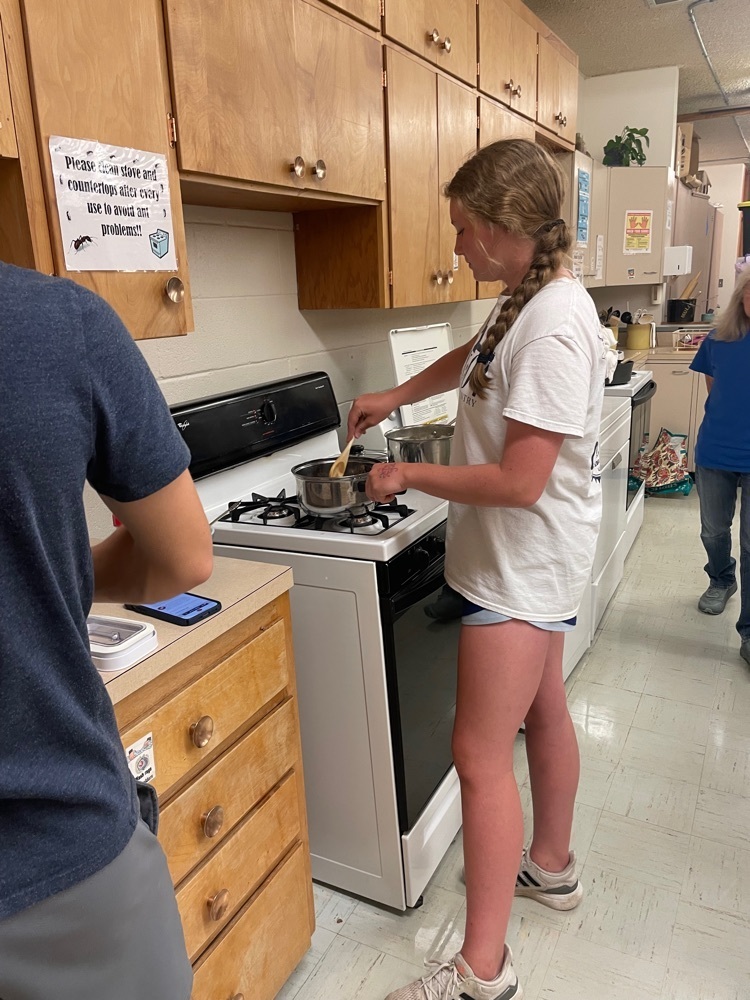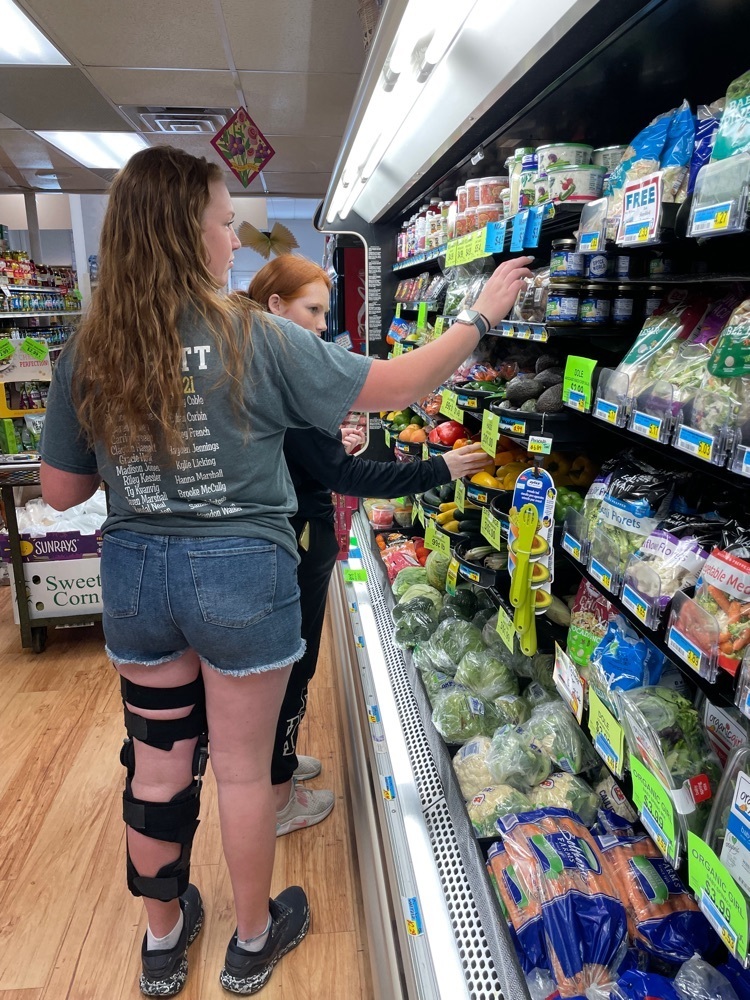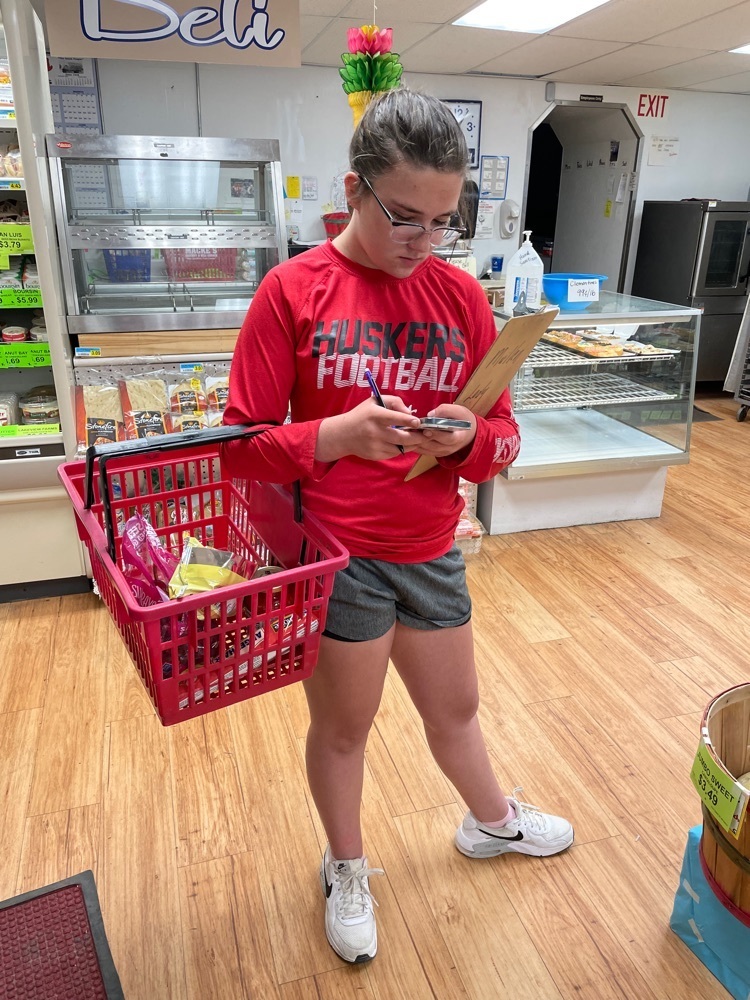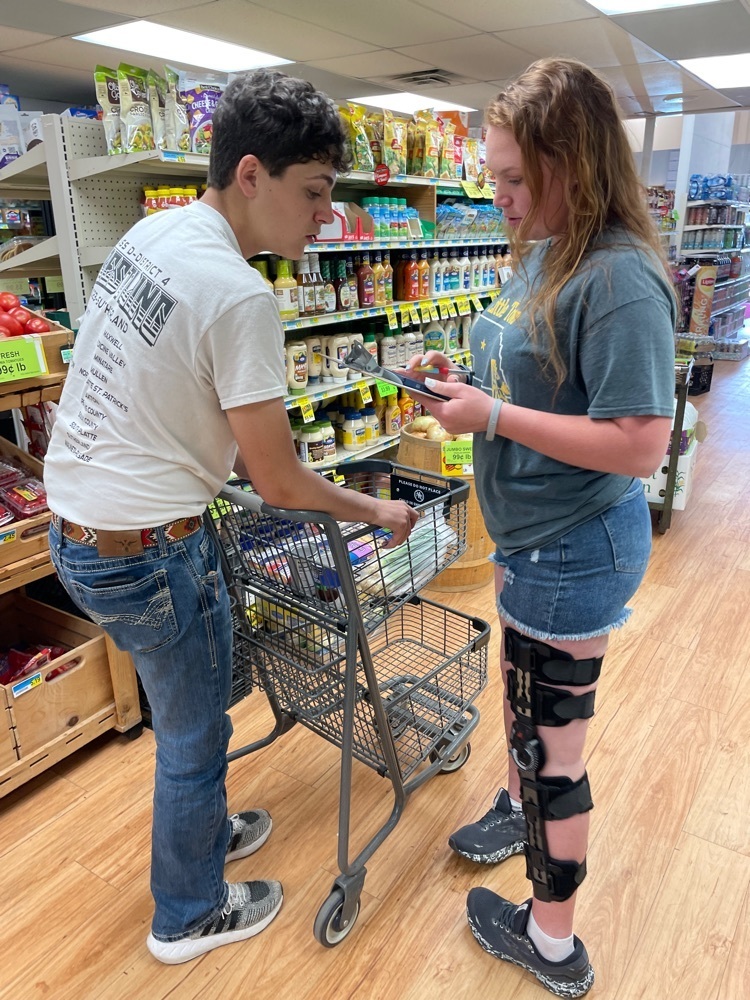 Just a reminder that parents are welcome to eat lunch with their child(ren) tomorrow! Let the office know if you'd like to sign up for lunch!
Mullen FCCLA still has glazed Krispy Kreme donuts for sale by the dozen for $14! We will be at the high school until 6pm tonight.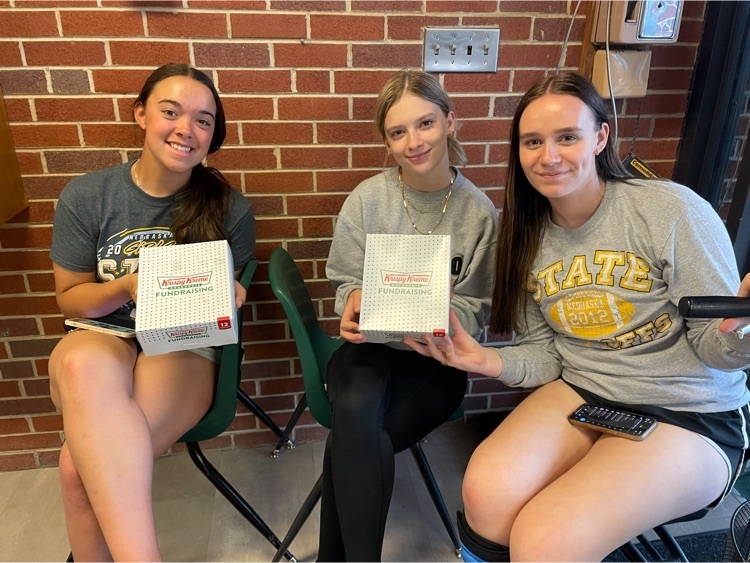 This year the junior class participated in Engineering Tomorrow, a free program developed by engineers to introduce high school students nationwide to various fields of engineering with hands on instruction and labs. Today, the juniors raced their electric vehicles which they spent two weeks designing and building. Lil' Rito (a car designed by Malia Oltmer and Erika Massey) was the grand champion!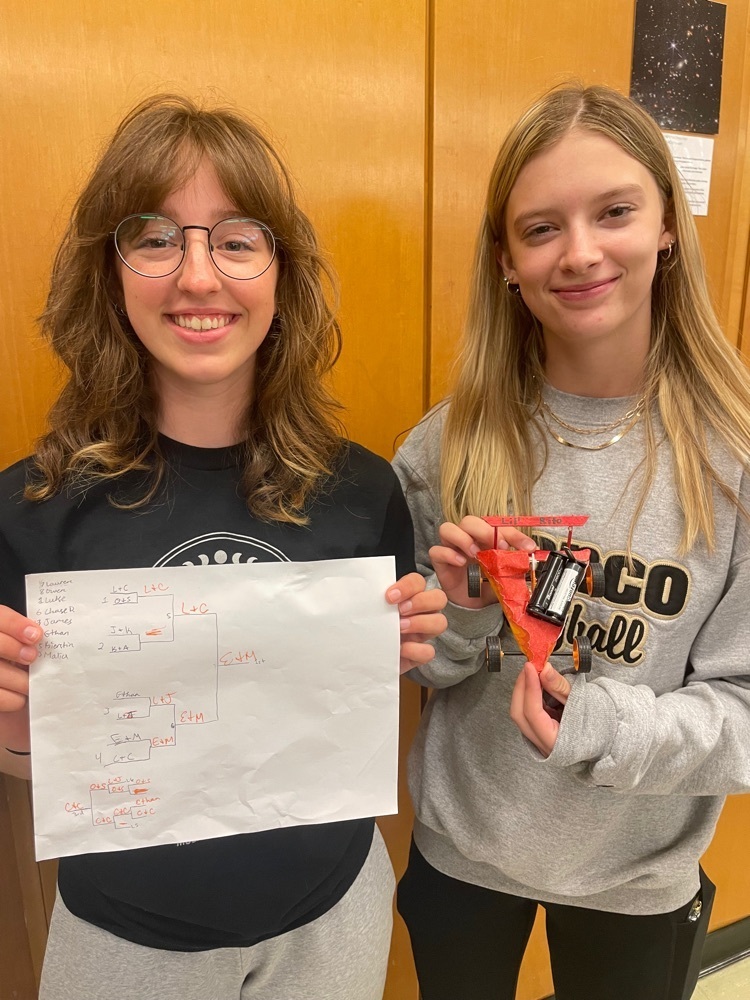 The Broncos had a good day yesterday at Districts for Track and Field. Seven athletes punched their ticket to the state meet and the boys were the District Champions! Peyton Paxton: District Champion in both the 1600 and 3200 Tierston Moore: 100 m hurdles and 300 m hurdles Clayton Moore: District Champion in both the 110 m hurdles and 300 m hurdles and qualifying in long jump Chase Gracey: 110 m hurdles and 300 m hurdles Kyle Finney: District Champion in the 3200 Alex Werner: 400 4x400 relay - Alex Werner, Chase Gracey , Justin French and Clayton Moore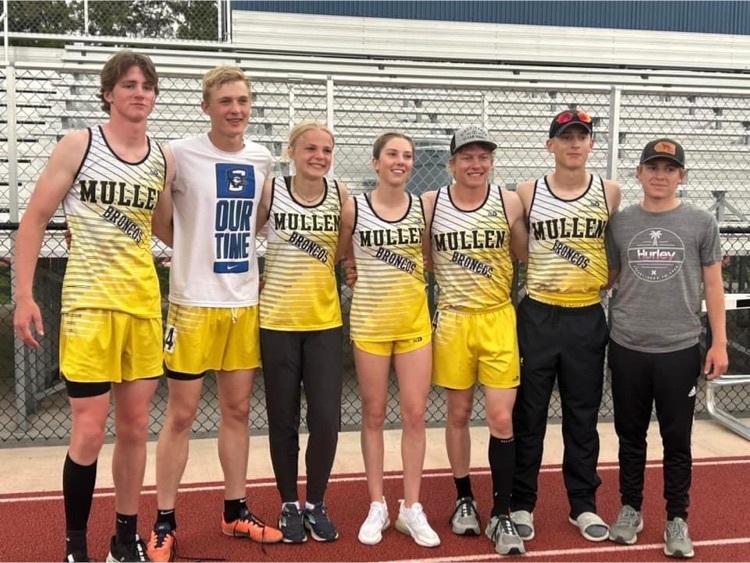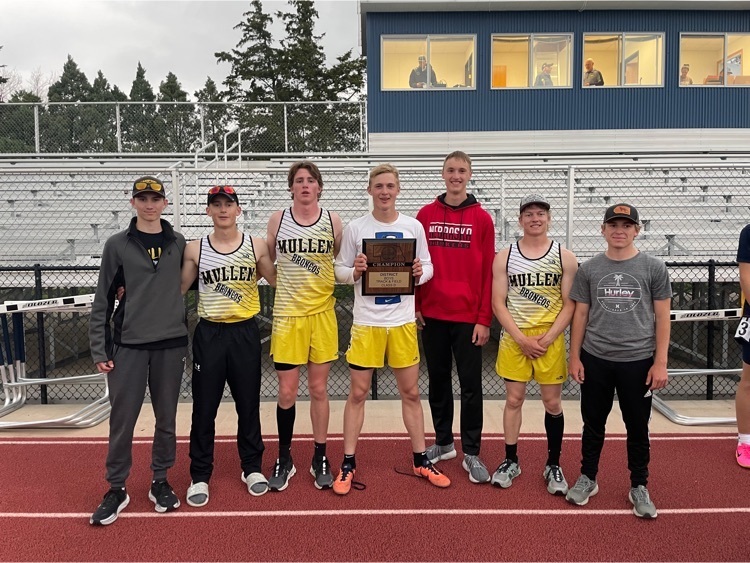 FFA joined First Grade for some Ag related activities.They enjoyed roping, ear notching, ducks, eggs and barrel racing.Thankyou to FFA!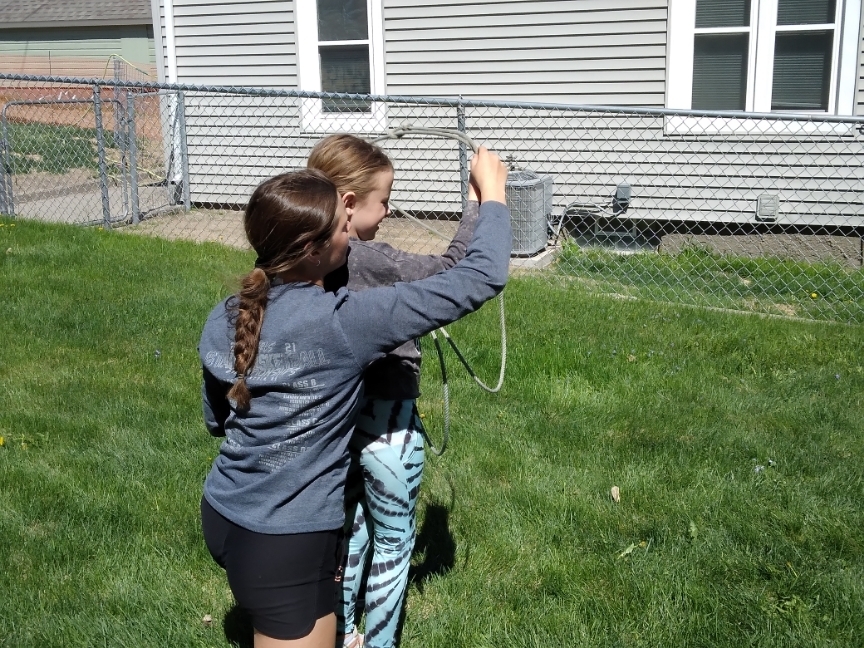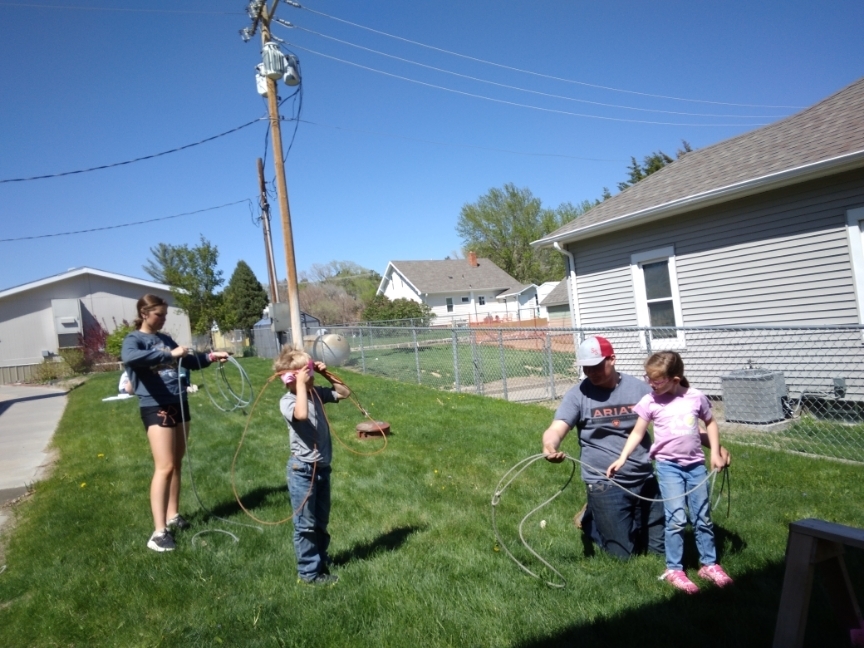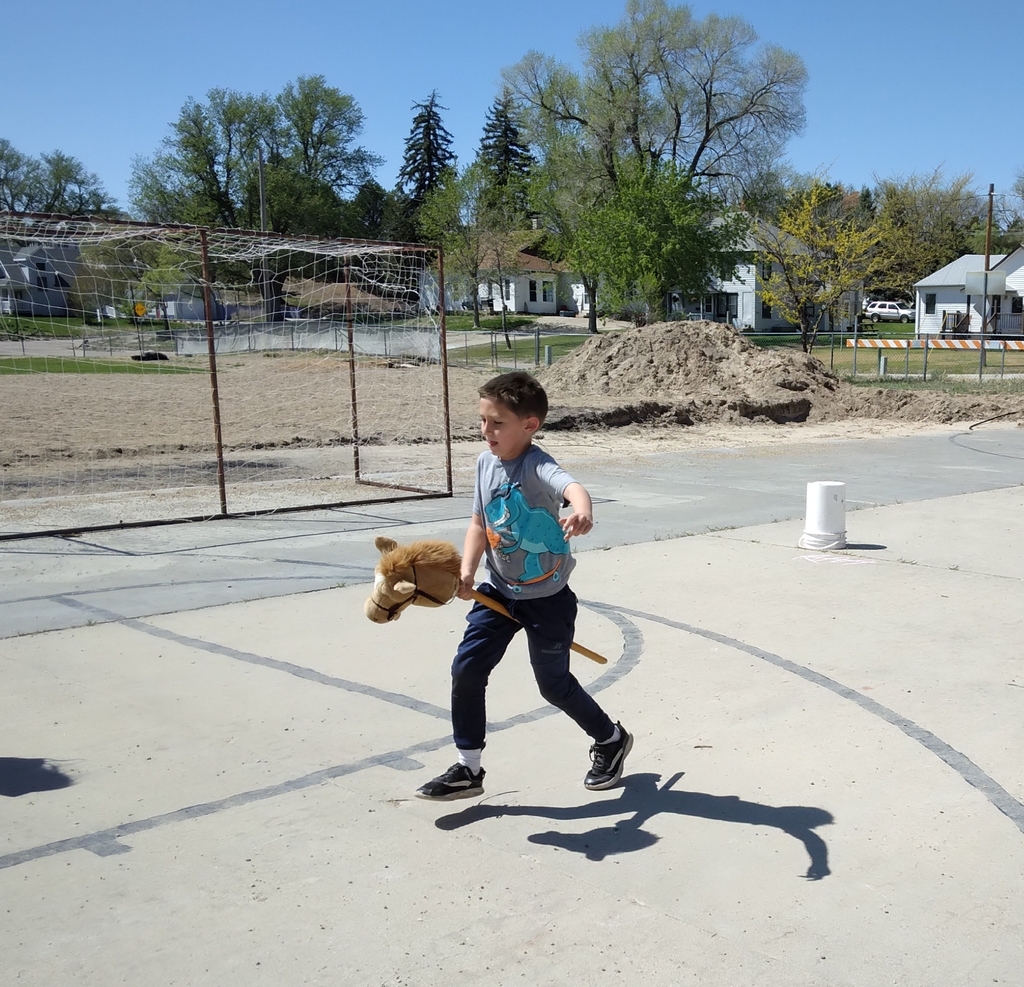 Information for District Track at Paxton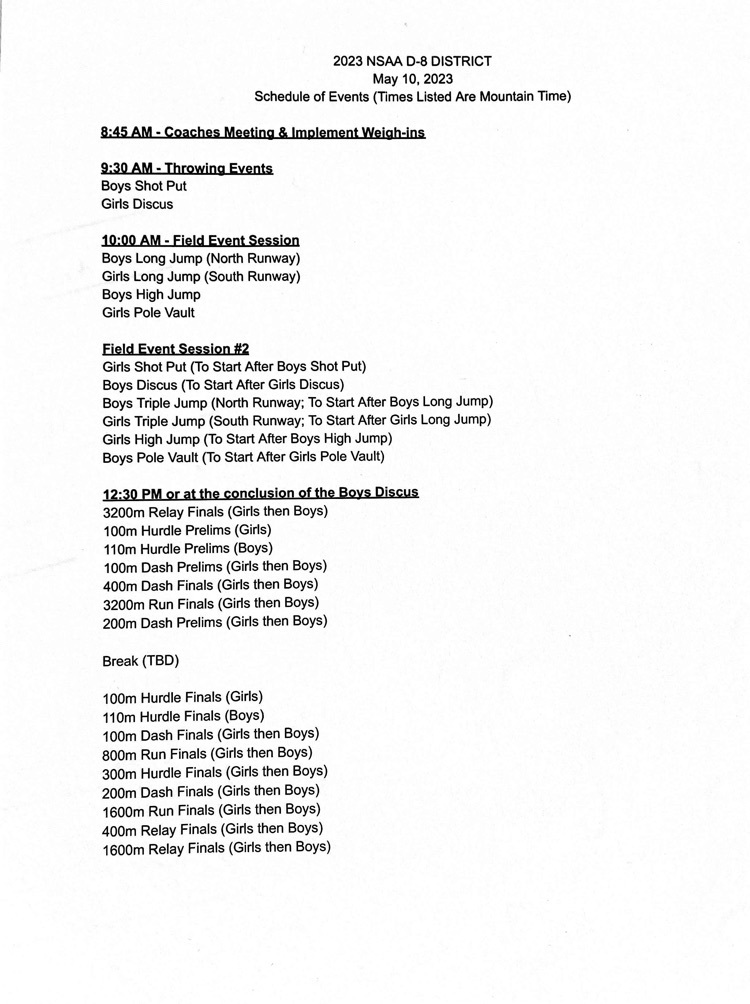 Congrats to our Rocketship goal and NSCAS goal winners this year. These 15 students earned a hard to reach goal and were rewarded with some Pizza and Bowling! #GoBroncos